The Play Group Theatre
1 N. Broadway, suite 111
White Plains, NY
914-946-4433
Make a little PGT Magic this season...at the theatre and from your own home!
We know that everyone is facing many challenging decisions at this time, and that is why we are making sure that there is truly something for everyone at PGT this fall! With socially distanced, in-person, hybrid AND online programs, look no further than PGT to find the perfect performing arts program for your young artist.  
PGTV Performance Programs!
We are thrilled to introduce our brand NEW PGTV Performance Programs! Seizing the challenges and opportunities of the moment, we are investing in creating our own original digital content. Work in small groups (both online and in-person) to dive into a subject, write original material, and perform in our PGTV Virtual Showcases! Check out these dynamic programs including Teen Conservatory, the brand new Young Actor Conservatory, On Camera, Sketch Comedy, Improv, and our reimagined Community Connection program!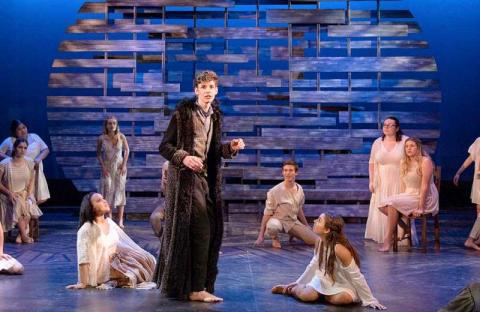 Join PGT this season and all year long. We can't wait to welcome you home!
Students arrive at PGT for a variety of reasons, and at a variety of stages in their creative journey. No matter what brings our students through our doors, what they find here is an artistic haven — a creative home where they are challenged to think creatively, to strive toward a level of artistry that will challenge our audience's preconception of what children's theatre is all about and to work within a group of dynamic, exceptional, emerging young artists in a collaborative environment... and to do it all while making lifelong friends and having the time of their life! Find out more about our unique educational and artistic philosophy at http://www.playgroup.org/story/philosophy.php.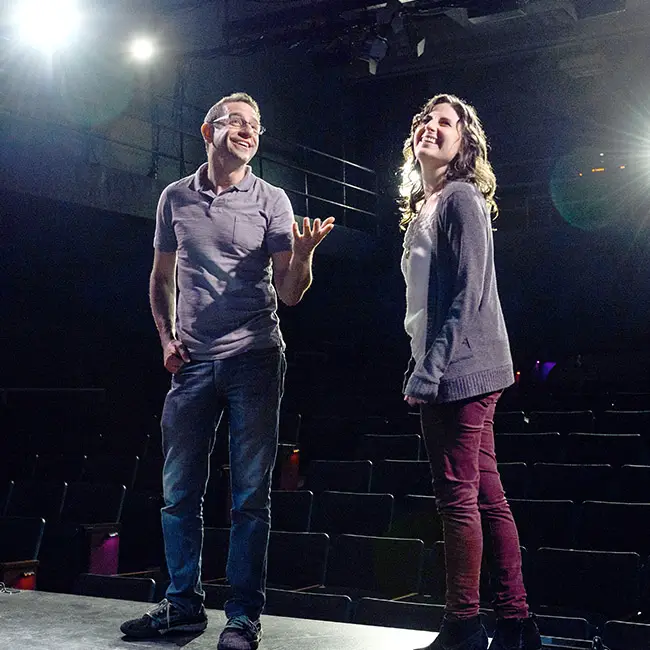 Our Story 
The year was 1986. A local teen production of Guys and Dolls brought together Jill (then 15) and Steven (then 17). They fell in love - with each other and the theatre! And the path was paved to the creation of The Play Group Theatre. After college - Jill at NYU Tisch School of the Arts, where she studied acting and directing, and Steven at Binghamton University, where he studied fine art and set design - the newlyweds settled into a little apartment in downtown NYC, and began dreaming of the children's theatre they would one day open. In a spontaneous, young and, some might say, naive burst of inspiration, they decided to start their dream theatre without another moment of hesitation. They didn't know any students, and they didn't even know where their theatre would be, but they were grabbed by the idea of creating a warm and nurturing, yet challenging and creatively charged environment where kids could have an authentic and joyful arts experience - and they could not shake this idea loose. So, they did it. To learn more about Jill and Steven's journey to create The Play Group Theatre visit http://www.playgroup.org/story/.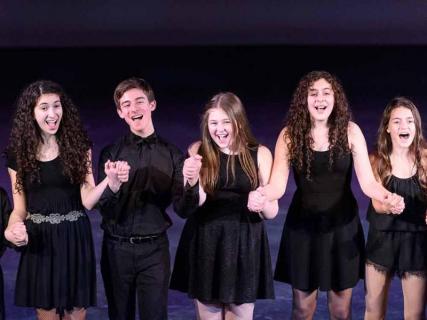 Our Mission 
The Play Group Theatre (PGT) is a nonprofit, educational theatre organization dedicated to providing process-oriented theatre training and diverse performance opportunities to children and teenagers, regardless of financial means. Through classes, school residencies, technical internships, a full summer program, and a varied and continual performance calendar, PGT strives to enable students to develop collaborative and communication skills, artistry, self-esteem, love of theatre and a dedication to the community as a whole."
Please send me information about The Play Group Theatre
Find More
CAMP HISTORY - PRINT GUIDE

The Play Group Theatre's innovative and inspirational Camp PGT has served Westchester for 24 years with opportunities to explore every area of theatre. Run by Artistic Director Jill Abusch and a talented team of Teaching Artists, Camp PGT offers professional performing arts training in a fun, nurturing, and creatively challenging environment.
Meet the Director

Jill Abusch (artistic director) is co-founder, and camp director of The Play Group Theatre. As artistic director, Jill has guided PGT's innovative theatre programs from their inception. She is proud to have directed the Teen Conservatory summer writing program for several years. She has taught a variety of classes and has gone into schools and camps to train teachers on the use of drama in the classroom. Jill studied acting and directing at the Stella Adler Conservatory and the Classical Studio at NYU Tisch School of the Arts, where she earned a B.F.A. in Drama.
Get the Best Family Activities
Sent to You Weekly!