Oasis Day Camp at LIU Post
Brookville
646-519-5066
Steve Miller, camp director
Oasis Camps
Oasis Camps offer specially tailored programs for children from ages 3-16. We offer amazing facilities, mature staff with low camper/staff ratio, a warm safe environment where children have the opportunity to participate in varied activities tailored to their interests!
Early Start Imagination Camp (ESIC)
Children ages 3 years old to entering kindergarten.  Low child to staff ratio. Ready for September enrichment component. Specialized experienced instruction staff. Daily schedule accommodates both physical and creative needs of campers. American Red Cross Instructional and recreational swim program to build confidence and comfort in the water. Participate in all camp events!
Lower Camp  
Children entering 1st and 2nd grade. Varied sports and non-sports programming designed to expose campers to new, exciting and fun activities. Non-competitive, inclusive environment stresses building bonds and friendships. Choice time activities to give campers the opportunity to pick their own activities. American Red Cross instructional and recreational swim program to further develop skills and confidence.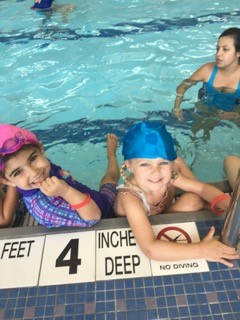 Upper Camp 
Children entering 3rd to 5th grade. Activities planned to further expand on skills and to explore new interests. Programming tailored to meet the maturing tastes of older campers. Campers choice-choose your favorite activity and enjoy! American Red Cross swim program tailored to meet skill level and fun!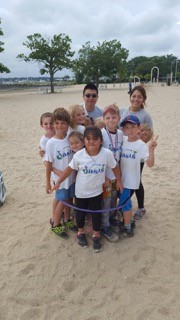 Junior Teen Travel Program
Children entering 6th & 7th grade. Three exciting day trips per week Two fun filled days at camp, utilizing our amazing campus for age-appropriate activities and special events. A chance to disconnect and enjoy friends and the great outdoors.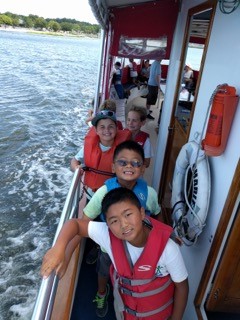 Teen Travel Program 
Teens entering 8th – 10th grade.  Daily trips to destinations in Long Island and the surrounding New York area. Create lifelong friendships while making memories that will last a lifetime. Two 3-day / 2-night overnight trips Weeklong Teen Adventure trip option
AT LIU POST!
World Institute for Youth Entrepreneurship (WIYE) WIYE is a hands on two-week intensive program that guides young entrepreneurs through the process of becoming an innovator and a leader as they launch their own socially-minded venture. Work with successful leaders to develop innovative products and business ideas through social entrepreneurship. Formulate socially minded business ideas with mentoring through the whole process of building sustainable and successful businesses. Small groups will work with mentors from leading business schools and guest presenters from cutting edge businesses. http://wiyeleaders.com/
Please send me information about Oasis Day Camp at LIU Post
Find More
CAMP HISTORY - PRINT GUIDE

For more than 20 years, Oasis Day Camp has enrolled campers ages 3–14 with specialized programs for each age. At Oasis children grow, learn, have fun, and build lasting memories while making lifelong friends with amazing staff and activities.
Get the Best Kid-Friendly Activities
Sent to You Weekly!