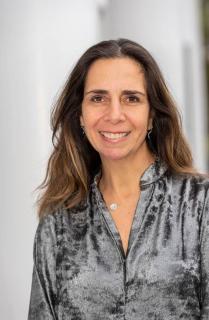 Attending a meeting with the Committee on Special Education can be scary for any parent when their child is suspected of having a disability that can make learning more difficult. When parents attend a meeting with the Committee on Special Education, school staff are armed with information about your child that is confusing and hard to understand. It is as if they are speaking a different language. And, all you want is to ensure that your child has the best education possible. So, you cry at the meeting hoping that the Committee on Special Education will give you everything you think your child deserves. Instead, they pass you a box of tissues.
MLM Advocacy understands that this is a journey that often begins with stressful and anxiety filled parameters. With expertise, compassion and knowledge of Educational Law, I will help students and their families navigate through the entire process. As a bilingual social worker, I believe in collaboration with parents, educators, social service agencies and other outside providers to help develop a framework towards a master plan that will help your child feel successful at school. When parents understand how to best help their child in school, it not only empowers the family but also enables the student to achieve success in their own way.
It is now more important than ever to understand your child's educational rights given COVID 19 school closures. How, who, and where, are all important questions that each parent of a child with special education needs is asking their local school districts. Answers are often vague as there is no clear path towards a return to school in September. I can help guide you through this process, ensuring that your child's school district maintains and upholds the IEP, evaluations, and any other assessment that can help your child access a school curriculum. Let me help you navigate through this unprecedented time, especially if distant learning continues in September. Being prepared and knowledgeable about what to expect for the next school year will enable you and your child to successfully and meaningfully access the IEP and to gain and master skills that can be used throughout your child's academic career.
Please send me information about MLM Advocacy
Find More
SPECIAL NEEDS - LEGAL, FINANCIAL, AND FUTURE PLANNING

The mission of MLM Advocacy is to help families understand and access all the special education services that their child is entitled to. With expertise, compassion, and knowledge of educational law, Monica Mandell helps to navigate this process. The goal is to develop the framework for a master plan for academic success.
Get the Best Kid-Friendly Activities
Sent to You Weekly!