Long Island Explorium
101 E. Broadway
Port Jefferson
631-331-3277

During the time, the Long Island Explorium has developed a number of virtual and live workshops and experiences to help our community though. Please check out our paid and free events available and be sure to follow us on social media and subscribe to our newsletter.
Instagram: https://www.instagram.com/longislandexplorium/
FaceBook: https://www.facebook.com/LongIslandExplorium/
Twitter: https://twitter.com/LIExplorium
YouTube: https://www.youtube.com/channel/UCOmTBBtTv6V66h2I6cAP2zA
Newsletter: https://visitor.r20.constantcontact.com/d.jsp?llr=hpw4i8cab&p=oi&m=hpw4i8 cab&sit=nkensoeeb&f=1d162c80-14e7-4733-b174-d099a97b5daf
LinkedIn: https://www.linkedin.com/company/longislandexplorium
About Us:
The Long Island Explorium's vision is to be a world class leader in STEM discovery, learning, and innovation that will shape the intellect, social values, and principles of future generations. The Explorium seeks to support and develop the next generation of creative thinkers and problem solvers. Because of our focus on creativity and innovation, the Explorium is recognized as Long Island's Family Maker Space, a place for families to play, create, build, and grow together. Today, the Explorium continues to expand its programming to include professional teacher development and training to meet the goals of the Next Generation Science Standards in New York State.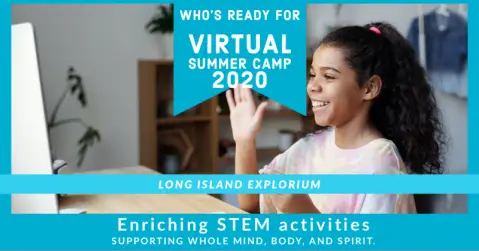 Long Island Explorium's Virtual Summer Camps



Enriching STEM activities supporting whole mind, body, and spirit
Our exclusive virtual summer camps will promote STEAM learning, complemented with creative well-being strategies through yoga, mindfulness, art, and music.

Our small and friendly online camp weeks will include a solid balance of interaction, live engagement, and innovative challenges. A camp where your child will be challenged to discover, design, and explore various STEAM projects, while also getting a structured day with quality interaction with other campers. All activities are aligned with NYSLS, ELA, and Math standards.

Each camper will receive a materials kit with supplies needed for the week ahead of time. The camps are led by the Explorium's experienced STEM educators. All camps will be augmented with guest experts in the field of yoga, mindfulness, and sports.

The camp is designed for children entering grades K-6.
9:00 am - 3:00 pm. Half- and full-day options available.

Full day camp participants will have individualized attention in the afternoon to further build upon their curiosity and imagination.

Full detail and description of individual camp weeks can be found here: https://longislandexplorium.org/events/summer-camp/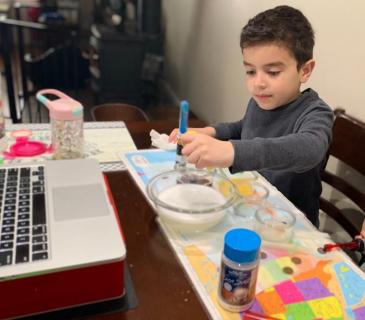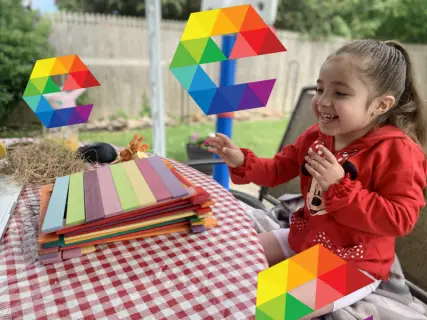 We are continuing to support STEM learning outside the classroom as well as provide the community with resources to understand issues pertaining to the current pandemic.
During this time we have implemented a number of virtual initiatives including live interactive STEM workshops, a free Pre-K "Little Sparks" STEM program, Online Science Fair, weekly Saturday "Maker Spotlights" featuring guest innovators around the US exploring their passion and engaging the community in a hands-on project and opportunities for volunteering "virtually" by participating in Citizen Science Month activities.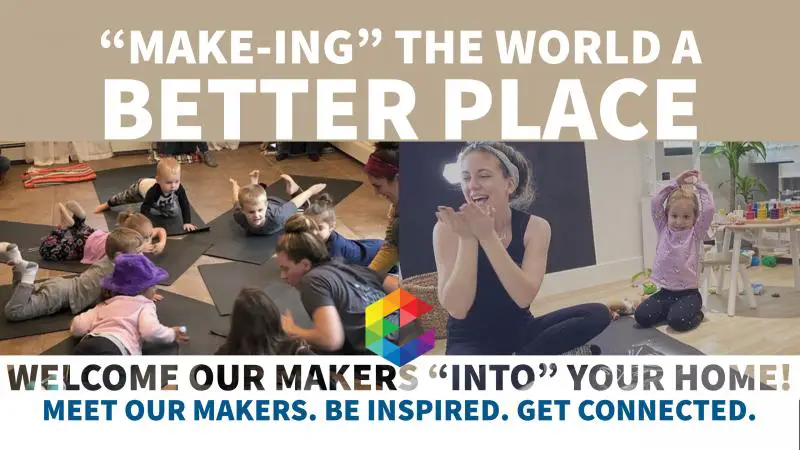 We're all Makers. Make-ing the World a better place. Every week, we will feature Makers from all walks of life showcasing their passion.
Makers are individuals/groups who love sharing what they are make-ing to bring joy to others. Makers can also be small businesses that are make-ing their living off their passion.
Virtual Maker Spotlights
These webinars are organized by the Long Island Explorium, and provided free of
charge.
Learn More on our website and subscribe on YouTube for this free series:
Please send me information about Long Island Explorium
Find More
Get the Best Kid-Friendly Activities
Sent to You Weekly!