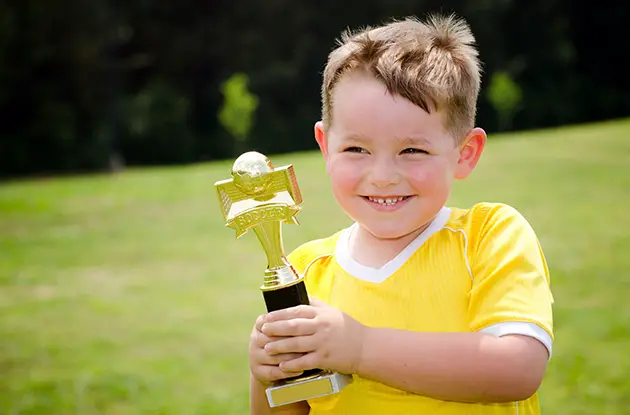 Stop With the Trophies Already!
With a new school year beginning, one mom offers a plea for kids to be awarded trophies only when they've accomplished something that deserves the recognition.
Get can't-miss family activities sent to you!
Get the Best Kid-Friendly Activities
Sent to You Weekly!
I totally agree and wish others did, but alas, I am in the minority. For example, a few years ago I ran our elementary school's Reflections program and I championed phasing out the trophies. We could give out ribbons and medals, I said. It would be cheaper, I said. It didn't fly. The trophies were ordered, and I silently cursed the fact that I would have another four of them in my house. (My kids tend to do well at those types of contests.)
But I digress, as usual. When my kids handed over their shiny loot I took to the Internet to find out if I could recycle them. Yes, I discovered, there are companies that will recycle trophies, but I couldn't find any close by. Today I posted on Facebook and a friend sent me a link about a place way out east that takes them and refurbishes them for charities. It's about an hour away from my home, but it may be worth the trip just to get them out of my sight.
In the meantime, I know I am blessed that my kids are able to be involved with sports and contests to earn trophies at all. There are many children who don't have the same opportunities.
Does that earn me a medal?

RELATED: Get Weekend Activities Sent to Your Inbox