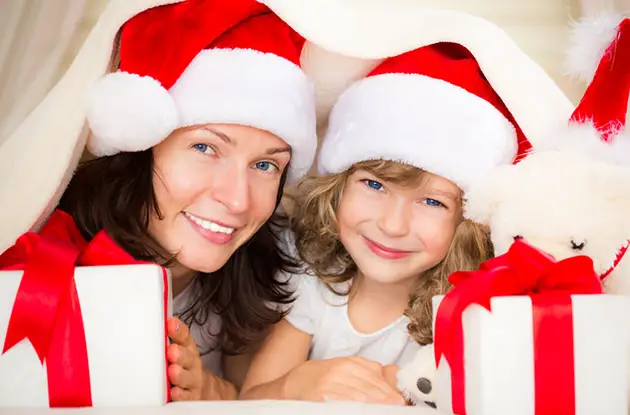 Spending the Holidays with a Child with Autism
Get kid-friendly activities sent to you!
Get the Best Family Activities
Sent to You Weekly!
Choose Some Gifts
Unlike most kids his age, there are not many gifts that interest him. This is tough once family members start asking for ideas of what to get him. I sit with him as we scroll through Amazon and try to find things he might want, and we write down a list (any opportunity to work on handwriting, as well). I know he'll be excited when the time comes to open these up, even if he did pick them all out.

Make Holiday Cards
Holiday cards start arriving pretty much the day after Thanksgiving. I make sure I show each and every one to my son before I hang them on the wall. We read them together and look at the pictures. Making our card is not always easy, but we manage to get a nice photo every year. I show him the card once it is finished and ask him to tell me some people he would like us to send it to, and of course we make a list.

Have Family Time
Since we don't have much immediate family close to us, we FaceTime and make a lot of phone calls. My son is not big on talking on the phone, but especially around this time of year, I really try to get him to talk, even if it is just two or three words. I also feel it is important for him to hear the voices of family and let them wish him Happy Holidays.

RELATED: Find Autism Resources Near You