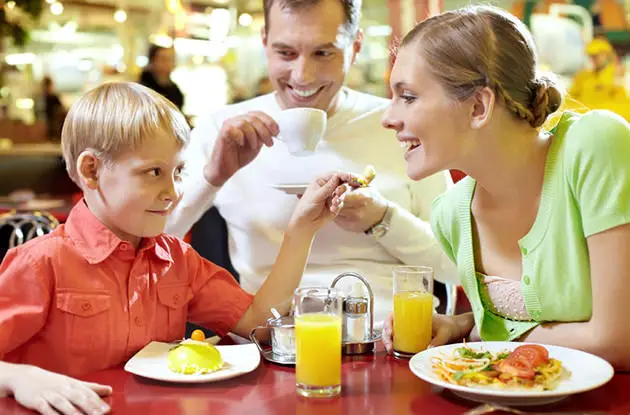 Dining Out with a Child with Autism
Get can't-miss family activities sent to you!
Get the Best Kid-Friendly Activities
Sent to You Weekly!
Seat him where he is most comfortable.
I have found that where my son sits at the table has an effect on the outing. I try not to place him in an aisle where people pass by and his chair may be continuously bumped. This might cause some frustration and is something I would be trying to avoid in a restaurant. I find the best place for him to sit is with the back of his chair up against a wall.

Get the check right away.
Once we have just about finished eating, I will ask for the check. This way, it is at the table and you don't have to track down your server if your child has reached her limit. Even if you are able to sit for a little bit, you know that you have the check, so you can get up and leave when you are ready to go.

RELATED: Find Autism Resources in Your Area
Read More Inspiring Stories Like This