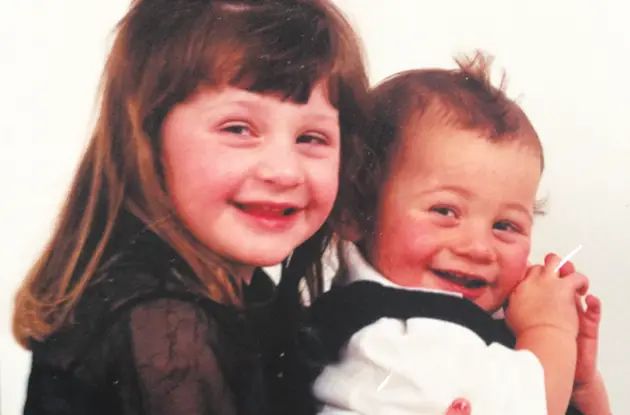 Growing Up with a Brother with Special Needs
The important life lessons I learned from my brother—and why I wouldn't change a thing.
Get can't-miss family activities sent to you!
Get the Best Family Activities
Sent to You Weekly!
Joe is the life of every party or event my family attends. Everyone always seems to know (or at least know of) my brother. He is friendly and welcomes everyone with open arms. He makes the effort to get to know everyone he comes in contact with, even the waiter at a restaurant. Joe loves music and hanging out with his friends. He thrives in any situation that involves him interacting with people. He enjoys watching football on ESPN and knows more about the sport than one would expect.
Although there are challenges that made growing up with a brother with special needs difficult, these experiences shaped me into the person I am today. Joe not only taught me patience in any situation, but also to have empathy toward others; that what might come naturally to one person might be a challenge for another. Joe's issues also taught me a great deal about sensitivity to other people's situations since everyone is fighting a battle that most people do not know about.
The most important lesson Joe taught me is, even though someone has a disability, this does not diminish their capability to make a difference in the world or teach others. Joe has taught me that no situation can ever be that bad, and happiness is a choice regardless of circumstance. Without being Joe's older sister, it is hard to say that I would have gained these characteristics or learned these life lessons that are essential to the person I am today. And because of that, I wouldn't change a thing.

RELATED:
More Inspiring Stories of Children with Special Needs

Main image: Amanda Marrone with her brother Joe as young children
Courtesy Amanda Marrone