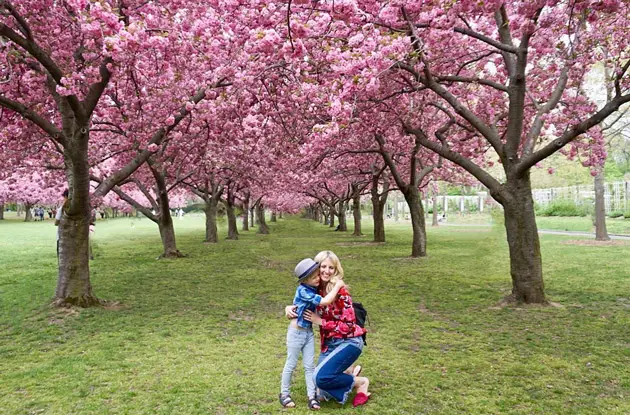 Meet the Mom Behind the Popular Little Kid Big City
This Instagram influencer views New York City as a giant playground for her and her son.
Get can't-miss family activities sent to you!
Get the Best Kid-Friendly Activities
Sent to You Weekly!

What's the best parenting advice you ever received?
Don't sweat the small stuff. Yes, a pretty basic statement, but if you think about it, it rings true in all aspects of parenting (and life)!

What do you think is a parent's hardest job?
The struggle of the juggle is real! Juggling family scheduling, work, errands, after-school activities, and meal planning is HARD. However, spending quality time together is always at the top of the to-do list.

What's your favorite place in the New York City area to bring your kids?
Central Park needs to be at the top of the list. The urban oasis is an incredible place to visit during any season. From the lush nature and grassy pastures, lakes with row boats to charming puppet shows, carousels and castles to the endless array of amazing playgrounds, Central Park is absolutely magical. Climbing to the top of the tall boulders near Heckscher Playground, with the Manhattan skyline twinkling in the background, is something that I tell everyone they must experience.

What is the best thing about raising kids in the New York City area?
From museums and parks to activities and the incredible art, New York City has it all. We are so lucky this is our backyard! The culture here is incredible, and all of this makes it a magical place to raise kids. When I started Little Kid Big City, my life mission was (and continues to be) to inspire others to get out there and explore with their children. Our account has grown into a visual love letter to the city. Now through our other platforms [a media company and book series], we continue to showcase New York City and inspire others to explore and see everything it has to offer for families, adults, and tourists.