CLASSES/PROGRAMS-DANCE
The School at Peridance, with its renowned PeriChild Program, was established in 1983 and has been recognized as a pioneer in dance education within the New York dance community. Offering classes and training for students ranging from ages 18 months-18 years, The School at Peridance features a progressive interdisciplinary approach to dance training, emphasizing a thorough understanding of various dance techniques, while promoting self-expression and creativity. Offering classes in Ballet, Modern, Jazz, Tap, Hip-Hop, Musical Theater, Salsa, and African.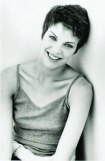 Shelley K. Grantham received her BA in dance from The Conservatory of Dance at Barat College, DePaul University and has been directing the PeriChild Program since 1999. Peridance's approach has always been to provide diverse classes with a strong and coherent curriculum. As the school has grown, classes have maintained their structure and students continue to receive the individual attention that is necessary for their growth. The primary goal of the school is to instill in the students proper dance technique through positive and supportive teaching methods. Anybody can learn to dance!
Want to learn more about this business? Send them a direct inquiry.
Be a good fellow parent and share this with a friend who would be interested
Read More on NYMetroParents.com:
Luxe List - Bangles & Bracelets
While some of the most exquisite bangles are often found in exotic locales we've rounded up some beauties that can be stumbled upon right in Manhattan.

Safe Kids Day Celebrated in NYC with Celebrities and Fire Dog
"Safe Kids Day" (May 18) was celebrated at Highline Stages in Manhattan with Nigel Barker, Top Chef Josie Smith-Malave, U.S. Olympian Kristy Kowal, and dozens of kids with a focus on raising awareness and educating people about preventable accidents in the home.

Featured Health Listings for 5/20/2013
Selecting a health care professional for your child can be nerve wracking. Below you can be introduced to doctors -- pediatricians and family practitioners, dentists, and specialists who care for children. There are also speech pathologists, chiropractors, occupational therapists, psychologists and more who care for kids. These doctors, dentists and professionals practice in New York City including Manhattan, Brooklyn and Queens. Others have offices in Westchester, Rockland, Fairfield Counties, and Long Island, both Nassau and Suffolk Counties. If you can't find one here, look for hundreds of more health care professionals on nymetroparents.com.

Featured Parenting Services Listings for 5/20/2013
Here is a dynamic resource for children's day care and nursery school programs in New York City, Manhattan, Brooklyn and Queens and the suburbs Westchester, Rockland, Fairfield Counties, and Long Island, both Nassau and Suffolk Counties. This resource can help parents find day care programs and early childhood programs for kids who haven't started kindergarten. You can find many children's programs listed below and hundreds on nymetroparents.com.
Upcoming Events at :