Created to fill a need for experienced, hard-working clinicians, whose labor can make all the difference in terminating head lice. Raise your expectations while lowering your costs. People-not products-eradicate head lice.
Every child treated by LiceXchange receives a gift for being extra special!
SCREENINGS
for head lice are still the most effective preventative tool we have. They nip problems in the bud, before they grow into major infestations, saving countless families the stress & expense that accompany head lice. Magnification lamps with well-trained eyes spell success!

TREATMENTS, using only 100% organic products- must include continuing maintenance for a period of two weeks. It is a process of eradication that works by creating an inhospitable environment on the scalp. Successful termination of head lice is accomplished by strict adherence to a few cardinal rules, after accurate diagnoses have been made & potential transmission routes have been identified.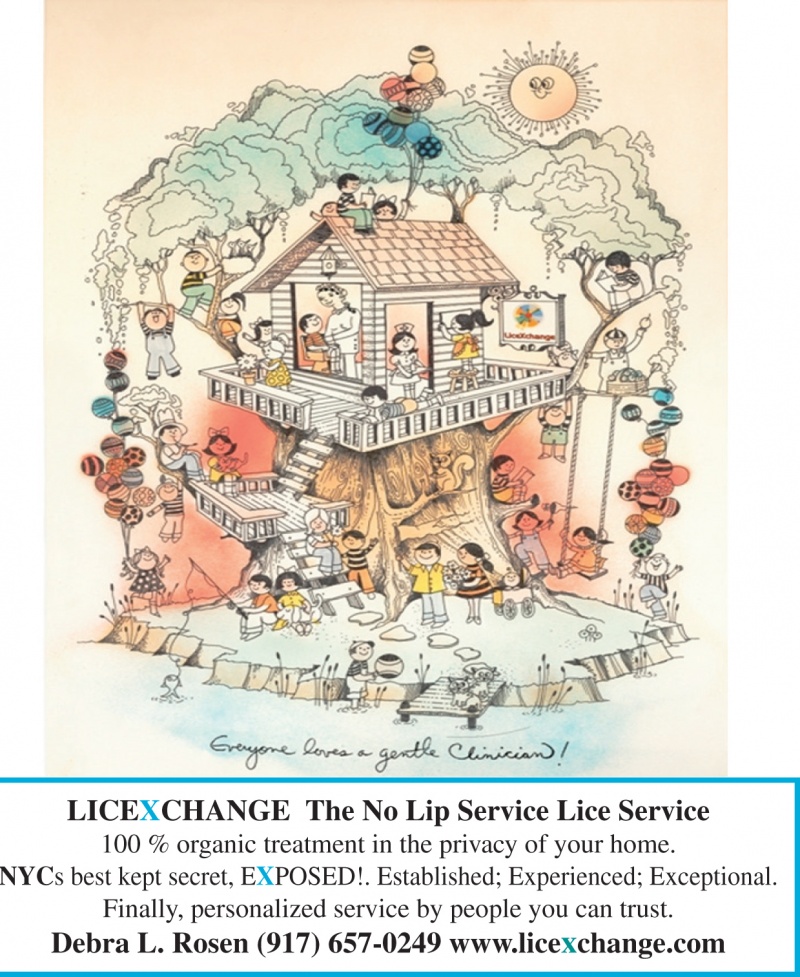 CAMPS-SERVICES FOR CAMPERS
LiceXchange takes head lice management and treatment to a whole new level. Rapid response and customized service means you'll never pay for more than you need. School nurses depend on Debra's caring, experienced staff to deliver preventative screenings that get results! Parents everywhere are spreading the word that LiceXchange costs less, but gives you more. Every treatment includes an array of organic and homeopathic products designed to maintain a clear scalp and repel head lice…plus, a special gift for every child!
Read More About LiceXchange - The No Lip Service Lice Service
Ask the Experts: A Parent's Guide to Head Lice
We spoke to six local experts to find out everything you need to know about head lice, including the signs of your child having it, how to treat head lice, what happens when there is a lice outbreak at school or camp, how you need to clean the house, and ways to help your child and yourself cope with the embarrassment of having head lice.
Ask the Expert: What Should I Know About Lice?
Local experts share what every parent needs to know about head lice, including signs your child might have lice, how often you should check for lice, what lice look like, when your child can be around peers, how much of your house needs to be cleaned, and whether lice carry diseases.
Ask the Expert: What Are the Various Treatments to Get Rid of Lice?
When your child has lice, your main concern is removing the head lice. We spoke to six local experts from Licenders, LiceXchange, Lice Miracles, Fairy LiceMothers, The Lice Lady of Westchester, and The Lice Expert of Dobbs Ferry/Westchester about the various chemical-free head lice treatments they offer.