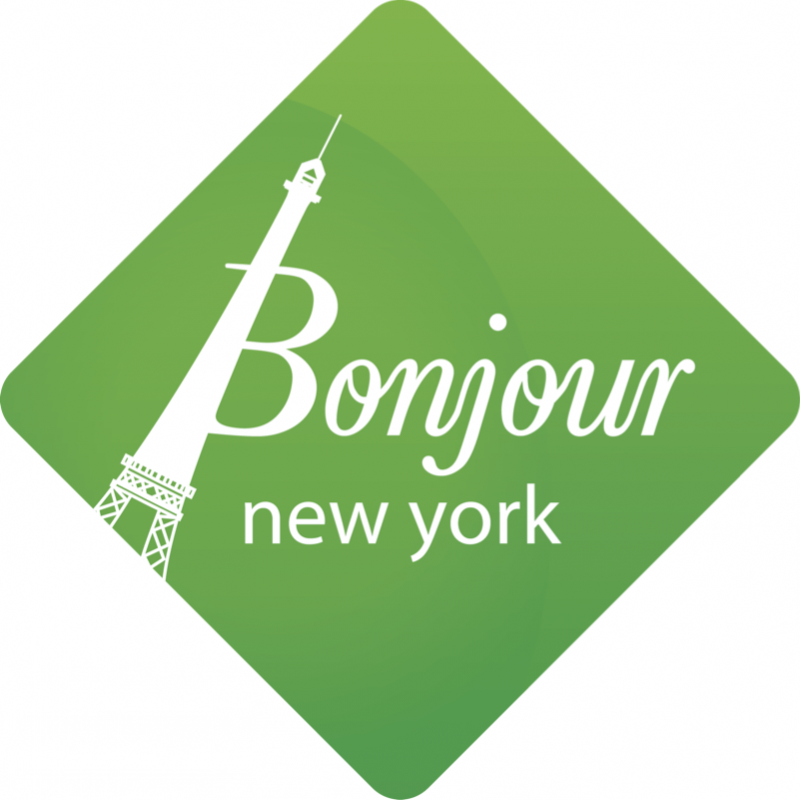 Welcome to the Bonjour NY summer camp.
The Bonjour NY French Summer Camp is designed so that children have an amazing and memorable experience that encourages their personal growth. Campers will learn while playing and having fun in a stimulating and safe environment. The French language will be used for all the activities, but it won't be implemented as in a traditional language class. At the Bonjour NY French Summer Camp, we will spend a maximum amount of time on outdoor activities.
Camp lasts eight full weeks and campers can sign up for one week, eight weeks, or anywhere in between (including non-consecutive weeks)! Our activities are theme-based, so each week is different; your child might visit an aquarium, enjoy lots of water-based activities and decorate a fishbowl during 20,000 Lieues Sous Les Mers (20,000 leagues under the sea) week and then come back the next week to see a clown show, participate in a carnival and play team-building games about laughter during La Semaine Rigolote (The Funny Week). Other themes include: La Forêt Magique (The Enchanted Forest), Fort Boyard (Fort Boyard, a French family TV show based on challenges), La Légende de Paris (The Legend of Paris), La Magie (Magic), Les Chevaliers de la Table Ronde (The Knights of the Round Table)and La Main Verte (The Green Hand).
| | |
| --- | --- |
| | |
Campers will be immersed in the French language through workshops and activities designed to educate and entertain them while favoring interaction. They will embrace the francophone culture through activities designed to give them multiple ways to express their creativity and to learn and develop new skills. Activities include: visual and performing arts, games, dance, music, sports, outdoor and water activities as well as local field trips and much more!
The camp is open to children from 3 to 11 years old. All children, including non-French speakers, are welcome to join. Children will be grouped according to their mastery of the French language. Most activities will be conducted in French.
We at Bonjour NY respect every camper's individual rhythm and personality, and make sure everyone enjoys their summer in a laid back atmosphere.
Campers will learn and practice their French while having fun and making friends. Children will go home tired and happy; and no, they will not be bilingual quite yet, but they'll be close!
Locations
PS 84
32 West 92nd Street
New York 10025
PS 58
330 Smith Street
Brooklyn 11231

Lyceum Kennedy - Manhattan campus
225 E 43rd Street
New York 10017
Lyceum Kennedy - Ardsley campus
1 Cross Road
Ardsley 10502
Camp Sessions
Bonjour Ny Summer camp will be open for seven and a half weeks this summer -- from July 1st through August 23rd -- the exception being the Ardsley campus. The Ardsley campus will run from July 29th through August 23rd for a total of 4 weeks.

Contact
Please contact Charlotte at registration@bonjourny.com
Want to learn more about this business? Send them a direct inquiry.
Be a good fellow parent and share this with a friend who would be interested
Read More on NYMetroParents.com:
Academic Enrichment Classes and Programs for Kids in Manhattan
Our guide to academic enrichment classes and programs in Manhattan offers a comprehensive list of tutors, academic centers, math tutors, writing and English tutors, foreign language study, homework help programs, and after-school enrichment programs to help your child excel in all school subjects. Consult our listings for the best academic enrichment classes and programs from the upper east side, to the west village, midtown, and all other Manhattan neighborhoods.